Select Services' Bee Hotline
We will remove the entire hive, not just the bees, wasp or hornets. Whenever you discover a beehive or swarm of bees, day or night, call Select Services immediately to have them safely removed.
(702) 566 2847 Call 24/7
---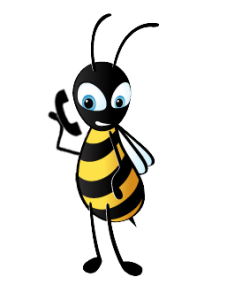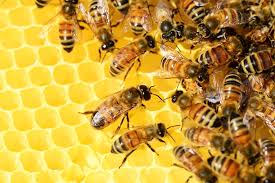 ---
Bees are on the rise in Nevada. If you see swarming bees or a beehive on your property, please do not approach it. Let our trained professionals at the Bee Hotline take care of your bee problem.
Bees are beautiful insects because they pollinate our flowering plants. Our beautiful gardens and flower beds depend on bees. They also make delicious honey that adds a naturally sweet flavor bee to many of our favorite foods. However, when bees swarm together or make a hive, they can become dangerous or even deadly. Bee activity has increased over the last few years especially in urban areas.
---
The most dangerous bees are the African Bees, commonly named "killer bees." The incidence of African Bee attacks is on the rise. These bees mate with the common Honey Bee causing a new breed of bees that are far more aggressive than the plain Honey Bee. Wasps and hornets can often be mistaken for bees, but their social patterns and nest building methods are different.
When bees, wasps, and hornets build a hive on your property or swarm together, Select Services can provide the necessary control and removal to keep everyone safe and sound. The visible part of a beehive is like the tip of an iceberg. Many colonies extend to be much larger than expected. Your problems can continue into an inaccessible area. Bees can be tricky business. Let us help you accordingly. Bees include honeybees, wasps, hornets, yellow jackets, and African bees or "killer bees."
QUICK CONTACT • Hours : Mon to Fri - 8:00 AM to 4:30 PM
Call us. 702-566-2877 or 702-479-3019