Select Services' Plant Health Care programs are designed to preserve the health and beauty of your property. Plant Health Care is a holistic approach to landscape management. The primary objective is to grow healthy plants, and minimize the effects of pests in so doing.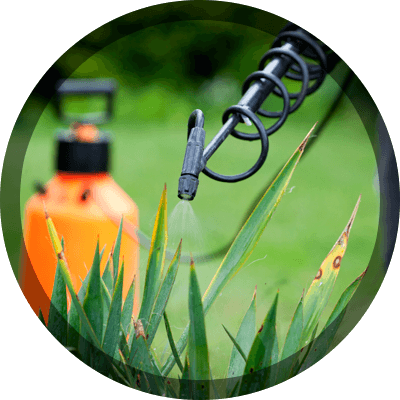 ---
Your trees, shrubs, flowers, and grass beautify your property.
We Service all of Southern Nevada, including Henderson, Boulder, Mesquite, Las Vegas, and Pahrump. We offer an effective, environmentally sensitive approach to manage diseases and insects.
Our highly trained staff will personally meet with you. We will walk your property to discuss the health and condition of your landscape vegetation. Your commercial or residential property is treated with great care. If you have olive trees, we can help greatly reduce or prevent fruit growth. We can get rid of harmful insects and diseases on your property. We can also provide your trees, shrubs, and grass with the right fertilizer. Select Services can design a program to fit your needs.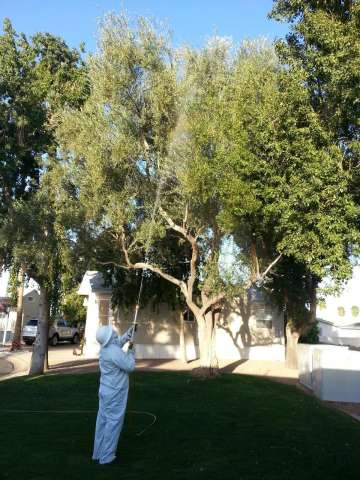 ---
More about Plant Health Care (PHC) Services
We also have the ability to sign up large properties for seasonal services throughout the year. Various plants, trees, and shrubs need care at different times. We can help you keep track of when you are up for services. Choosing Select Services will help your plants receive the licensed plant health care you need, all while receiving the customer service you deserve.
If you do not see the type of plant health service you desire, please contact us and we will be happy to accommodate your specific needs.
Fertilization
Insect Control
Weed Control
Spider mite Treatment
Aphid Treatment
Fungus Treatment
Borer Treatment
Vertical Mulching
Olive and Plum Fruit Suppression
QUICK CONTACT • Hours : Mon to Fri - 7:30 AM to 4:00 PM
Call us. 702-566-2847 or 702-479-3019